Where to get the best ice creams in Dublin
25 June 2018 ·
2
min read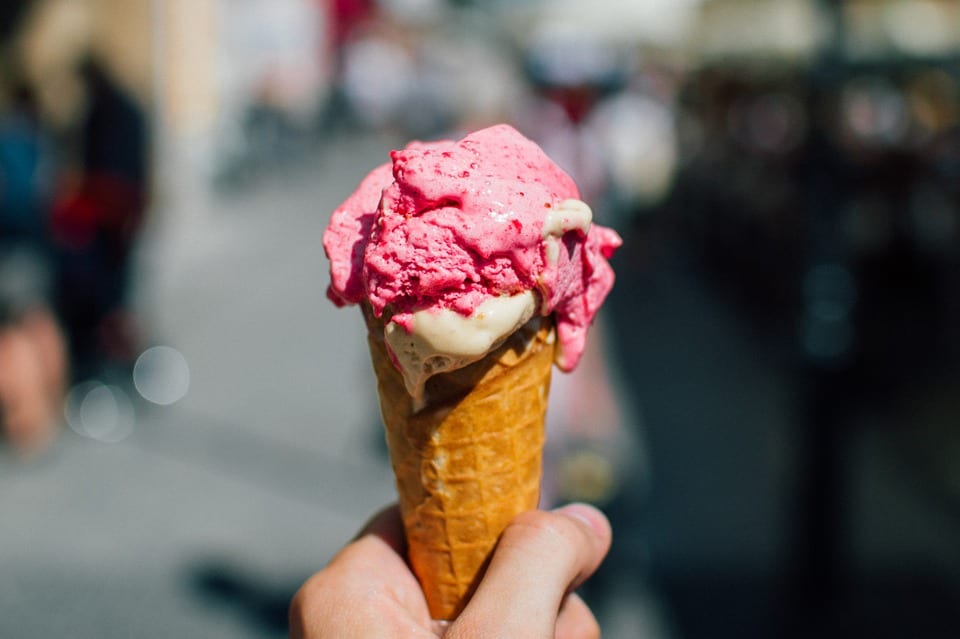 The summer is here, which means you finally have an excuse to eat ice creams every day. You might not think that Dublin offers some really good ice cream stores (because of the somewhat un-tropical Irish weather maybe?), so this list will surprise you… and make you hungry at the same time!
Murphys
Murphys, located on Wicklow Street, is probably Ireland's favourite ice cream shop. Their ice creams are made naturally, locally and truthfully in the Irish city of Dingle since 2000. Their flavours vary from Dingle Gin and Irish Coffee to Baked Banana and Blissful Butterscotch, and you can taste them all for free. The only question left to ask is; is there any reason not to go?
Scrumdiddlys
Scrumdiddly is an Irish favourite, and people are even talking about it as the best ice cream parlour in the country. The ice cream parlour is the home of the Scrummy Tub. You can fill it, top it, stick it and drip it. There are over 2,400 combinations, so you've plenty to choose from.
Gino's
Gino's has 16 locations across Ireland, of which 9 in Dublin. The ice cream shop offers a wide variety of flavours, and also waffles and crepes can be enjoyed. The milk they use to make the ice cream is organic and Irish, which means they are supporting Irish farmers. Also, they don't use gelatine, which makes it suitable for vegetarians.
https://www.instagram.com/p/BjsG9EDHsaH/?hl=en&taken-at=11425627
Gelato Di Natura Dublin
Gelato Di Natura is located on the bustling O'Connell Street, and you can choose if you want to enjoy your ice cream inside or outside. Cookies, vanilla and chocolate are popular but also unusual flavours like walnuts and figs can be found in their selection of flavours.
Mooch
Frozen Yoghurt might not really be ice cream, but it's cold and delicious, so we think it counts. You can customize your frozen yoghurt just the way you like: choose from six flavours, choose your size and choose your toppings. Good luck not trying out all combinations possible!
https://www.instagram.com/p/BhJuD8qH2He/?hl=en&taken-at=429118981
After reading this blog, you probably want to try out all ice creams shops. Looking for a nice place to enjoy your ice cream on a sunny day? Read our blog post about where to spend a sunny day in Dublin!