Trendiest lunch spots in Dublin
26 July 2021 ·
3
min read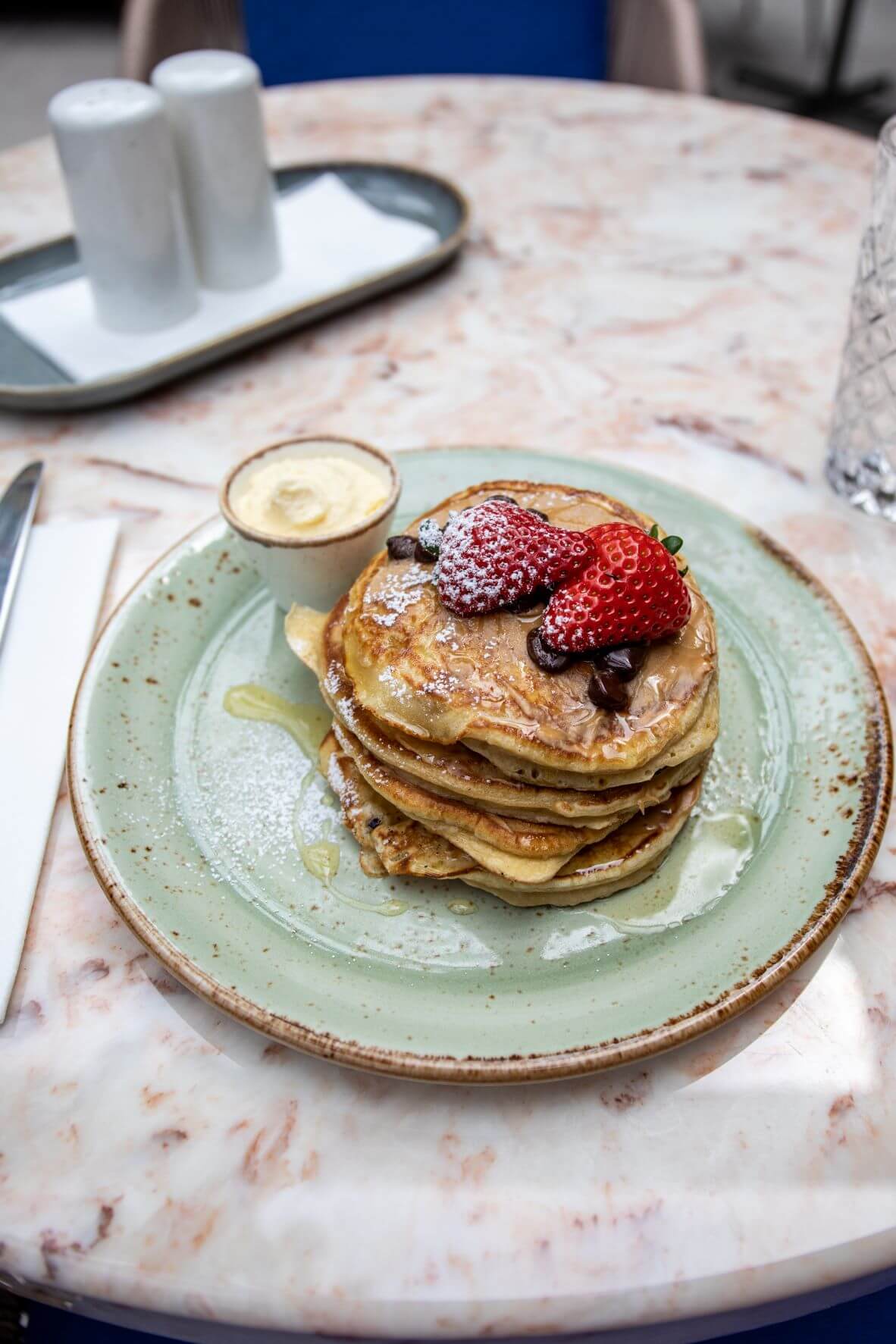 Are you looking for cool and trendy lunch spots in Dublin? Dublin is a big city, with plenty of places to eat and it can be tough to tell which ones are a hit and which ones to give a miss.  So, we've lined up 4 of our favourite restaurants in Dublin city centre to save you guessing!
The Alex Hotel 
From outdoor dining in 'The Secret Garden' to the Carriage Restaurant, to our Steam Café, the options to put your midday cravings at bay are limitless here at the Alex. The Secret Garden is the perfect place to grab a light lunch or weekend brunch with friends and maybe a cocktail or two, whatever you fancy. Inspired by floral design and filled with colour in an outdoor setting, it is in high demand and is one of the trendiest restaurants in Dublin at the moment, check it out for yourself.
The Carriage is a stylish, spacious and railway-themed restaurant located on our ground floor and it is the perfect place for a bite to eat during the day. Our Chef and restaurant team have put together a menu to cater for all taste preferences and to keep up-to date with trendy, popular food dishes. Check out all of our mouth-watering dishes on our menu here and plan your next lunch date at the Carriage Restaurant.
In the mood for a midday treat to get you through the day? Steam café will happily help you out there! We have our very own coffee shop in the Alex and we highly recommend stopping by if you're just in the mood for a good coffee and something sweet or savoury like a scone.
The Alex Bar & Restaurant | @thealexdublin | 41-47 Fenian Street, Dublin 2
Tang
Located on Dawson and Abbey Street, Tang is another trendy lunch spot to add to your list. Tang offer a very simplistic yet delicious lunch menu as well as freshly brewed coffee and home-baked treats. We highly suggest trying out one of their iconic salads for lunch and top it off with a freshly baked cinnamon bun and a flat white – you won't be disappointed! Definitely try this cool spot for lunch on your next day out to Dublin City.
View this post on Instagram
Tang | 23c Dawson Street, Dublin 2
The Pepperpot Café
Perched on the first floor mezzanine of The Powerscourt Centre, this busy little café is always buzzing – and with good reason! The mismatched crockery and cosy atmosphere add acres of charm, while the ever-friendly staff make it a pleasure to visit. The organic porridge with roasted pear is a divine start to the day, while the Crunchy Celeriac salad is a wonderfully filling lunchtime favourite of ours. Alternatively, indulge in a cup of Earl Grey and a slice of carrot cake – or one of the other freshly baked treats on offer!
Pepperpot Café | @thepepperpotcafe | First Floor, Powerscourt Centre, South William Street, Dublin 2
The Ivy
The Ivy on Dawson Street is one of the most seen places on Instagram lately and is the place to be for a mid-week lunch get together or weekend brunch. The space itself is filled with flowers and colour and it is unique, trendy and one of a kind in Dublin City for sure.
Their menus are extensive with plenty of choice and they even have a separate vegan & vegetarian menu on offer also. Be sure to pay the Ivy a visit and get those Insta-worthy pictures as well as a delicious lunch!
View this post on Instagram
The Ivy  | 13-17 Dawson St
Honey Truffle
Located on Pearse Street and a short-distance walk from our front door, we highly recommend trying Honey Truffe café (tasted and approved by us!). Honey Truffle specialise in dishes like salads, soups, sandwiches, brownies, cakes and more using fresh Irish produce and unique recipes. You can enjoy your lunch outside the café or why not get it to takeaway and head to Merrion Square for a picnic, if the weather allows of course.
View this post on Instagram
Honey Truffle | 45 Pearse Street, Dublin 2