Trendiest lunch spots in Dublin
29 March 2018 ·
2
min read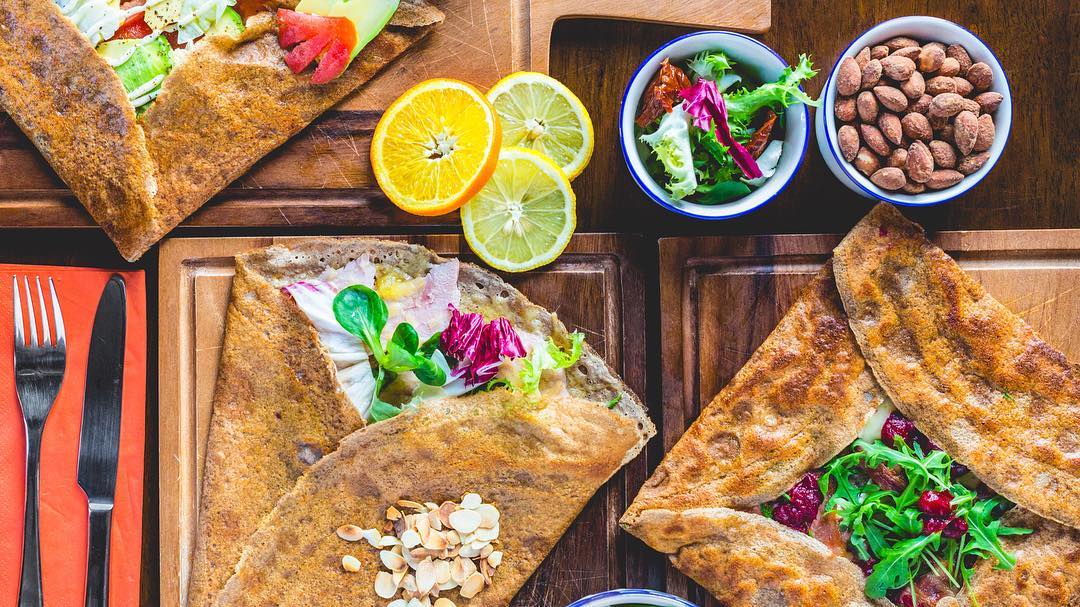 Dublin's a big city, with plenty of places to eat. It's tough to tell which ones are a hit, and which ones are a bit… you know. So, we've lined up 4 of our favourites to save you guessing!
The Alex Bar & Restaurant
The brand new Alex Hotel Dublin 2 (on Fenian Street) is stylish, chic, and in-demand. The restaurant's enticing menu boasts a range of dishes made from locally-sourced ingredients, with plenty of vegetarian options. The Bar's mixologist is shaking up all manner of exciting cocktails, and the wine list is well worth perusing. Open to the public as well as hotel guests, it's a great spot to pop in for a coffee and a chat, or to visit for lunch, dinner, and drinks. If you feel like a sleepover, each of The Alex Hotel's bedrooms and suites includes a King Koil mattress, 50" Smart TV with Chromecast, and walk-in rainforest shower – not to mention the stunning interiors complete with bespoke artwork by Irish artist Aoife Mullane.
The Alex Bar & Restaurant | @thealexdublin | 41-47 Fenian Street, Dublin 2
Fowl Play
Set up by the brains behind The Big Grill Festival, this spot serves all sorts of rotisserie goodness and excellent sides. They use free-range Irish chicken and fresh ingredients to create a mouth-watering menu with something for everyone – except vegetarians, but the name gives that away in fairness. You'll find them inside and at the back of The Square Ball on Hogan Place, so it's a great place for a cheeky lunchtime pint if you're so inclined. We recommend the Toasted Chicken 'Bird in Bread' sandwich with a side of Slaw, and one of The Square Ball's seasonal brews – and they'll let you sample them before buying if you ask nicely.
Fowl Play | 45 Hogan Place, Dublin 2
Pepperpot Café
Perched on the first floor mezzanine of The Powerscourt Centre, this busy little café is always buzzing – and with good reason! The mismatched crockery and cosy atmosphere add acres of charm, while the ever-friendly staff make it a pleasure to visit. The organic porridge with roasted pear is a divine start to the day, while the Crunchy Celeriac salad is a wonderfully filling lunchtime favourite of ours. Alternatively, indulge in a cup of Earl Grey and a slice of carrot cake – or one of the other freshly baked treats on offer!
Pepperpot Café | @thepepperpotcafe | First Floor, Powerscourt Centre, South William Street, Dublin 2
Voici Crêperie & Wine Bar
Part wine bar, part crêperie… need we say more? Serving sweet crêpes and savoury galettes, Voici is yet another welcome addition to the already excellent Ranelagh/Rathmines dining scene. With its wooden furniture, wood-burning stove, and wine bottle-adorned walls, it's got a truly authentic feel, and it's a place we'd happily spend a full day. We don't officially advocate wine with lunch, of course, but the food here is perfect for any meal. Suggested approach: come for the treats, stay for the tipple.
Voici Crêperie & Wine Bar | 1A Rathgar Road, Dublin 6