Meeting Spaces
Meet in Style at the heart of the city
Meetings & Events at The Alex
Perfect for everything from private dining and small gatherings to conferences and away days, The Alex offers a range of meeting spaces that are modern, stylish and versatile. Located in the centre of Dublin, and close to a wide range of transport options to the airport and every corner of Ireland, The Alex is the ideal choice for gathering together people from every county and country. Each of our flexible spaces is filled with natural light and serviced by state-of-the-art AV equipment and Dublin's fastest hotel WIFI (1GB).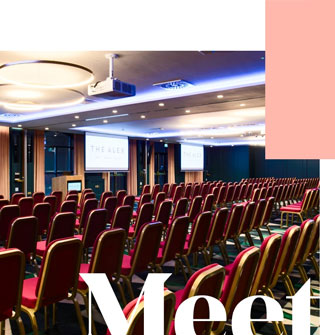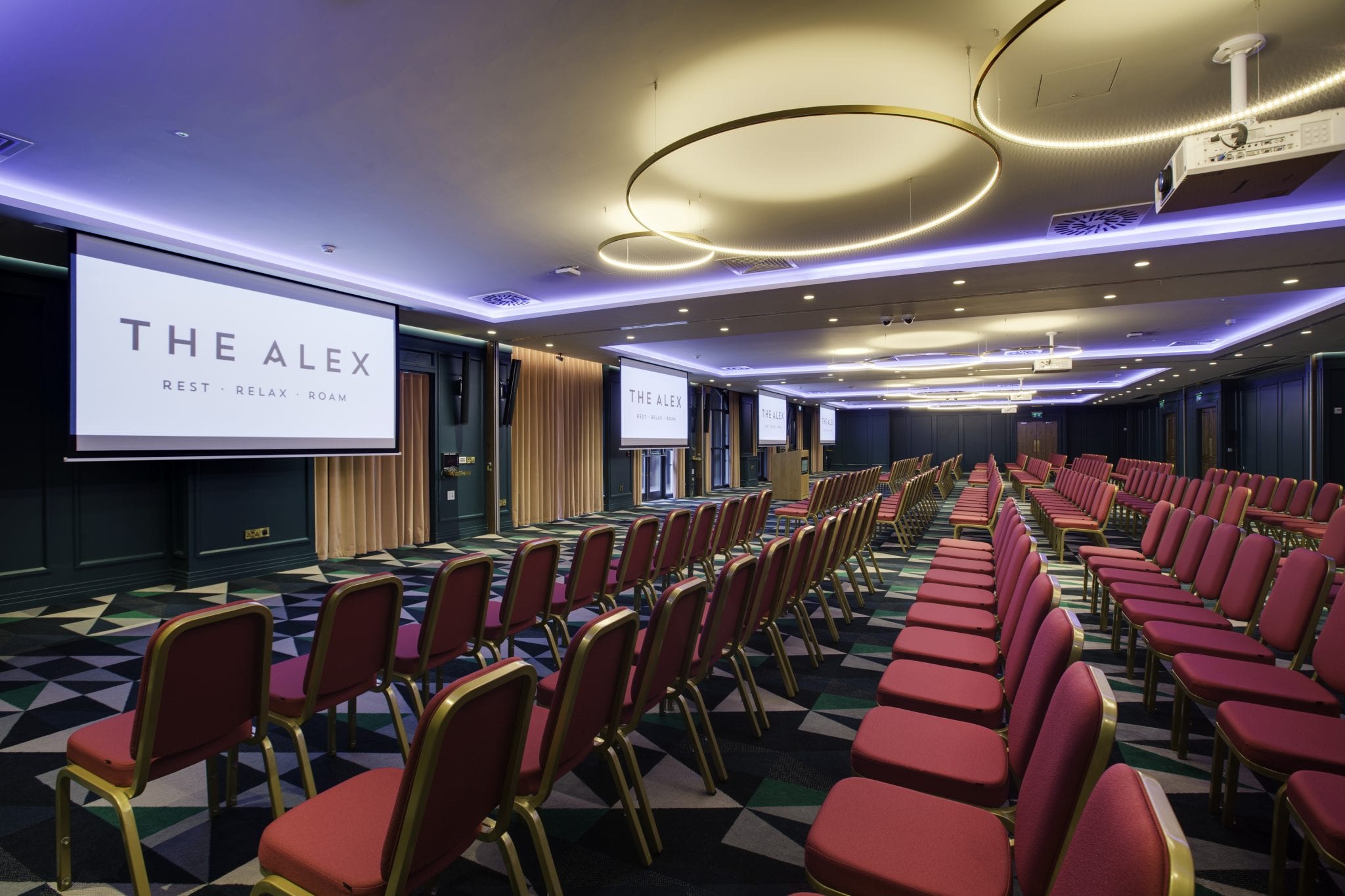 The Orient
Dublin's most stylish event space, The Orient is 363 square metres in size, with a maximum capacity of 400 delegates. Ideal for exhibitions, gala dinners and large conferences, The Orient offers a flexible space that allows for a wide range of layouts; this versatile room can even be divided up into four smaller rooms.
The Odyssey
Located on the ground floor of The Alex, The Odyssey features huge windows opening to the street outside, making this a bright and inviting room for medium-sized events. Ideal for meetings and gala dinners, The Odyssey is 144 square metres in size and can host up to 144 guests.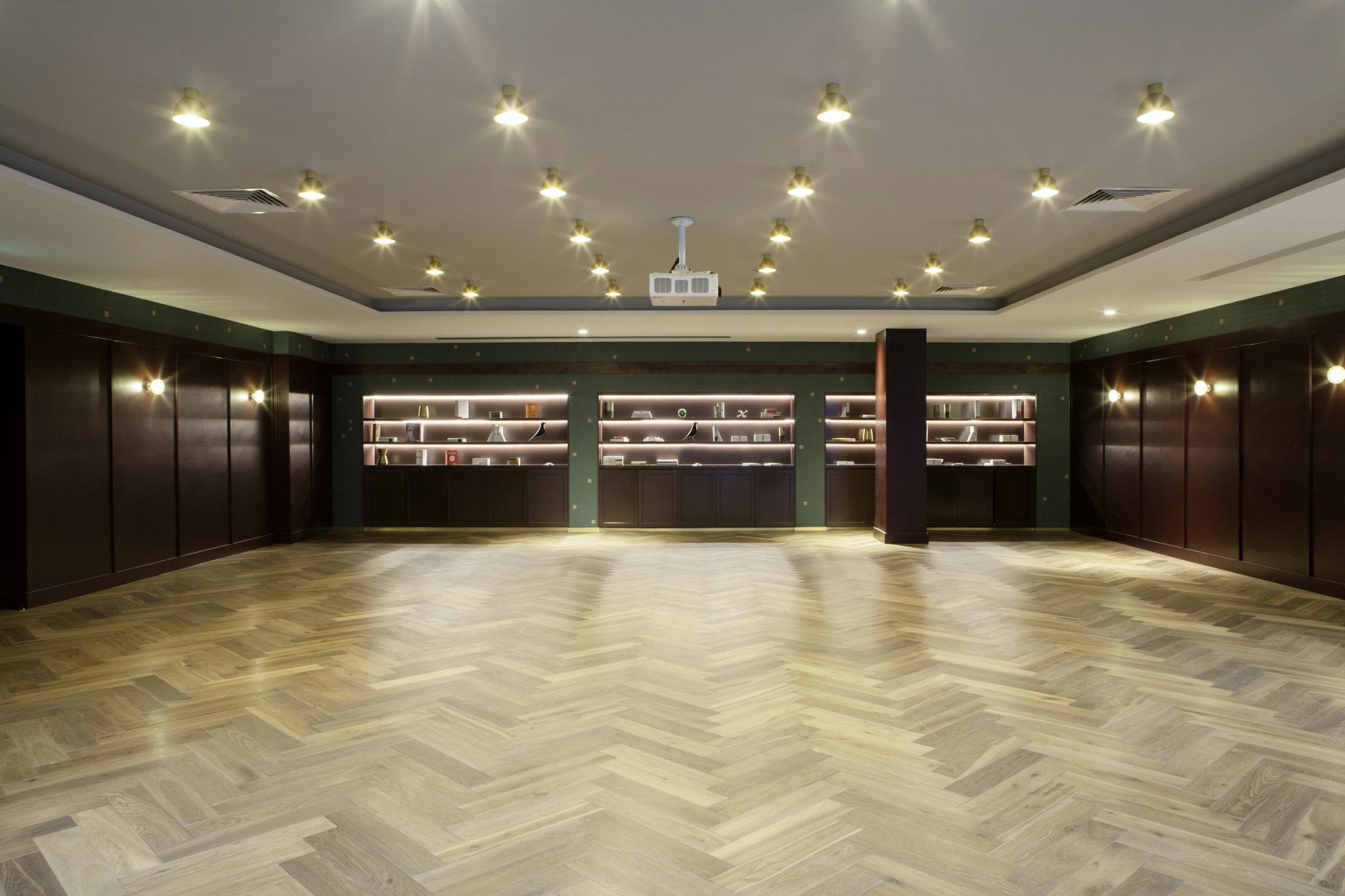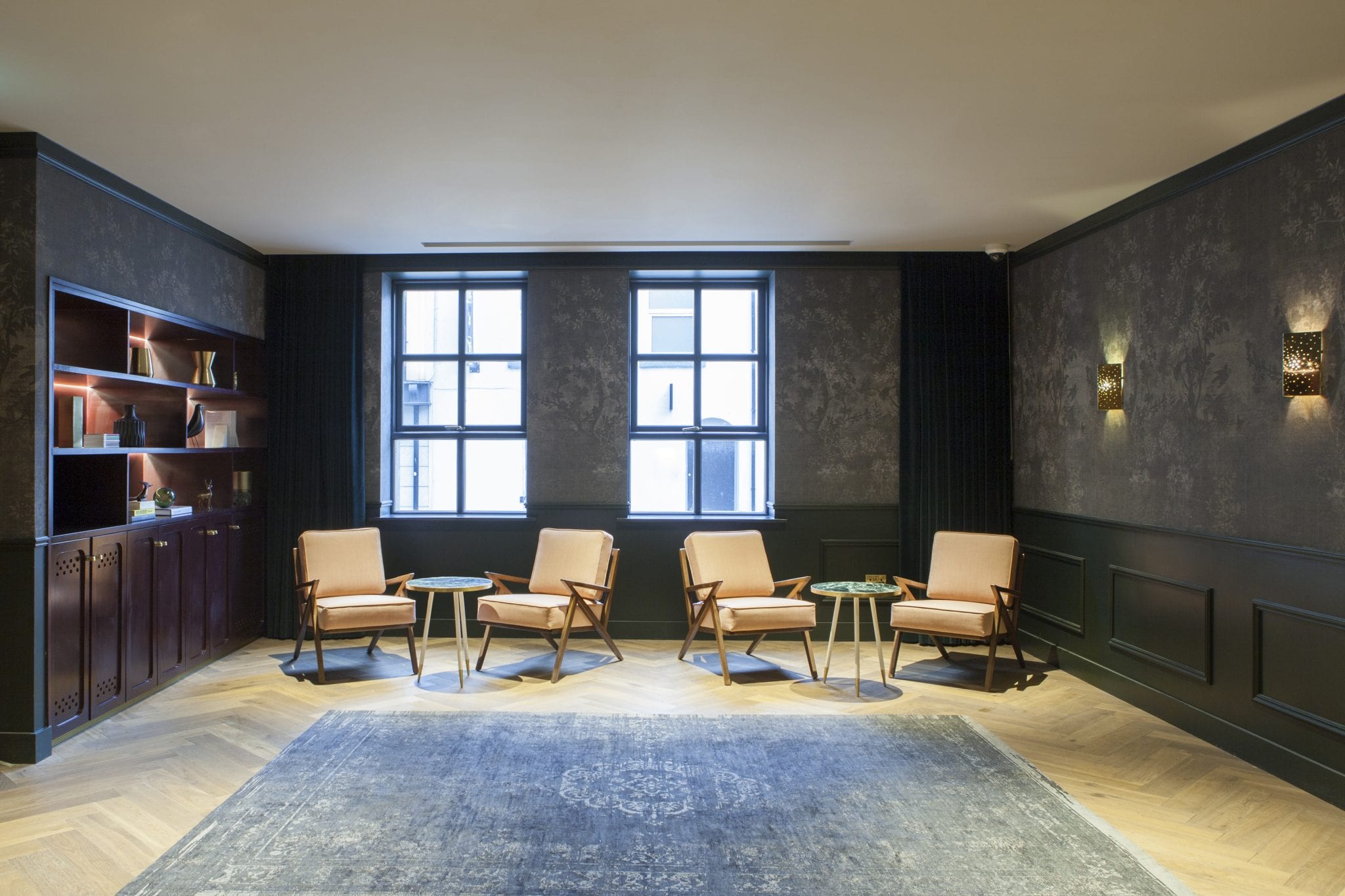 The Rovos
A true hidden gem, The Rovos is a smaller space that packs quite the punch thanks to its unique style. Featuring Italian designer wallpaper and herringbone wooden flooring, The Rovos is accessible directly from the main lobby and ideal for small meetings, press conferences or private dinners.
instagram