Places to visit in Dublin: the Guinness Storehouse
11 February 2018 ·
2
min read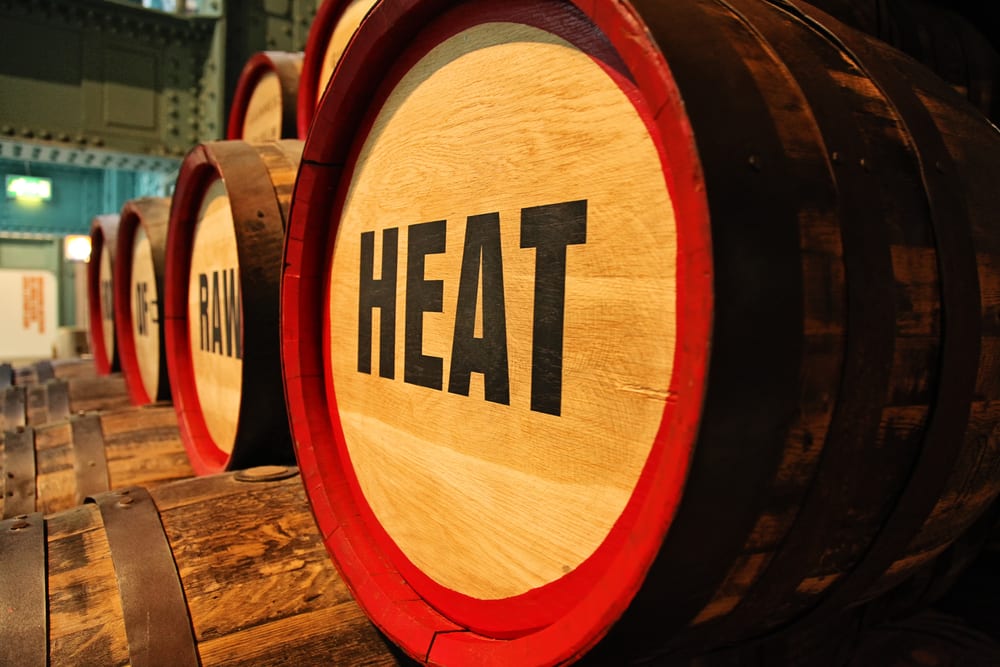 The famous Irish black beverage is about to reveal all its secrets! The Guinness Storehouse is an exciting visit in the heart of Dublin. Located in the legendary St James Gate Brewery production site, the Guinness Storehouse is Ireland's number one international visitor attraction.
The story of Dublin deeply intertwined with Guinness and when you walk the street of the city. You can see the Guinness family's influence in the architecture and green spaces such as the St. Stephen's Green park. Sir Arthur Edward Guinness bought the park in 1877 and pushed an act through Parliament that allowed him to landscape and gives the garden back to the city after being closed in 1663.
This Guinness Storehouse building dates back to 1904 and hosts seven floors shaped around a giant pint. On their website, it says it would contain 14.3 million pints of Guinness… The first floor is dedicated to the process, from the choice of the yeast to the brewing stage.
Another interesting aspect of the visit is the advertising exhibition. A collection of posters, TV campaigns and other curiosity that pushed Guinness to success internationally. Like the other part of the tour, it is very interactive and visitors are invited to take pictures and enjoy the giant advertising features.
With its success, their deeply needed expert coopers to be able to ship the beer all over the world. That is why they dedicated an entire floor to the work of the coopers and how the beer has been travelling the globe since 1769.
Then, no visit will be completed without a tasting experience. After all, it is interesting to know the process but to taste the result is even better! Poured to the perfection in a sensorial environment a professional will explain to you all the flavours of the Guinness and the best way to revel in it.
Last but not least, the Gravity bar and its 360° view of Dublin culmination point of the visit. What better way to enjoy a complimentary Guinness than high above Dublin skyline?
At The Alex hotel Dublin, we often say that no visit to Ireland's capital is complete without a trip to the Guinness Storehouse. It is an opportunity to dive into the city history and go on a journey through the overall process of making a Guinness.
The Guinness Storehouse is open 7 days a week from 9:30 am to 7 pm with the last admission is at 5 pm. You can purchase your ticket online here.