All About The Alex
12 August 2021 ·
2
min read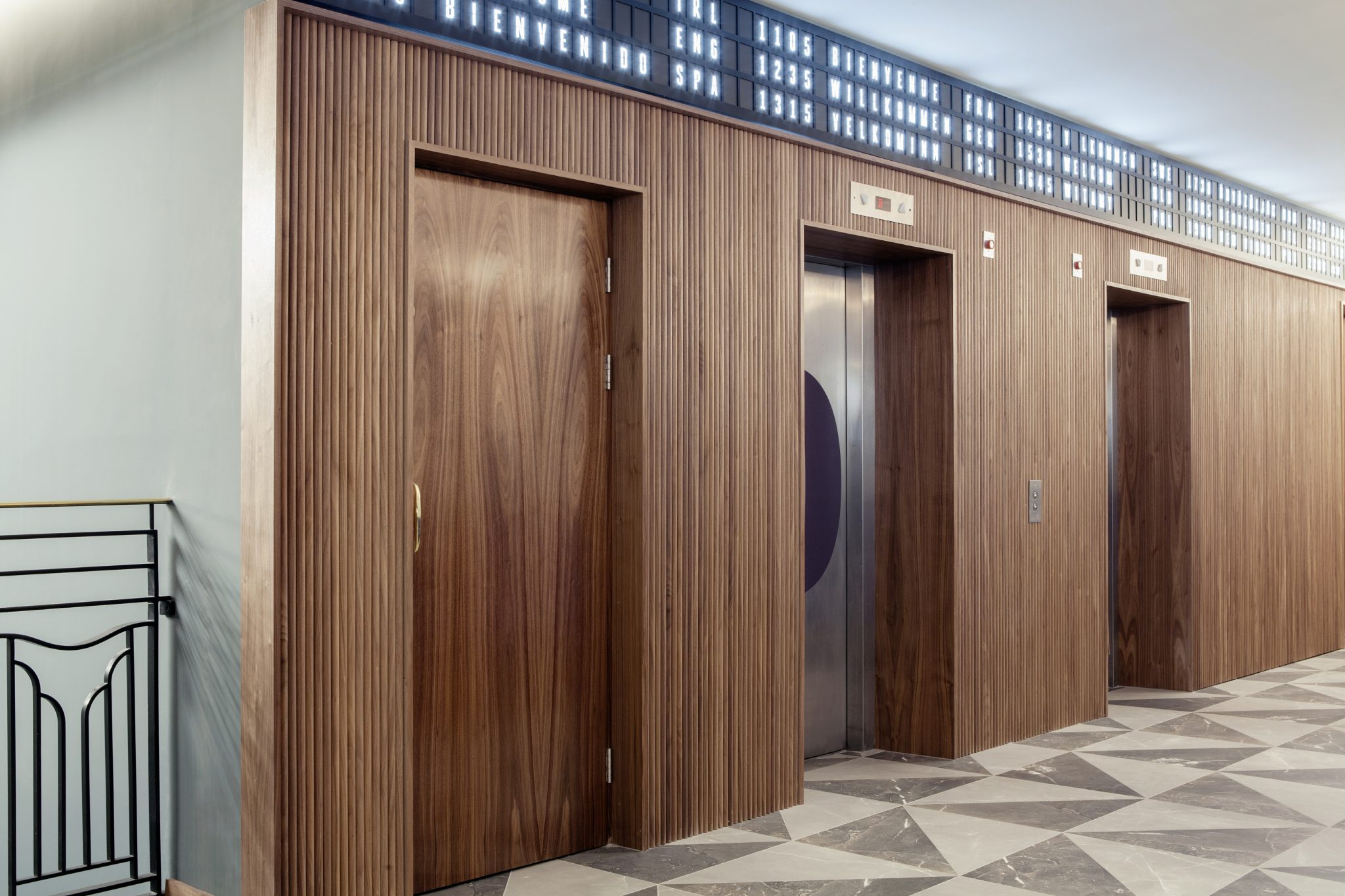 Recently refurbished, The Alex has a whole new look which will win your heart over. This article will give you a glimpse into what The Alex is all about and what you can expect when visiting our 4-star premiere boutique hotel.
History and Unique Style
The Alex: 'Where Style, Luxury and Comfort Meet'.
The Alex is one of Dublin's most uniquely designed hotel which makes us and the experience we offer distinctive. There is a 1950s industrial look and vibe throughout the hotel from the lobby, to our bedrooms, to the Carriage Restaurant and more. Our inspiration for the 1950s design comes from the history of the neighbourhood which was a former busy working-class area with trams passing down Fenian Street, which is now home to the Alex Hotel. The 1950s industrial look is evident throughout the design and style of the hotel – train arrival boards over the elevators, the seating in the lobby and the Carriage is fluted and to top off our railway theme, our meeting rooms are named after famous train journeys across the globe. Our style is unique, quirky and one of a kind – be sure to check us out on your next stay in the Big Smoke!
View this post on Instagram
Bedrooms and Suites
The design of the hotel bedrooms and suites exude the same industrial feel as the rest of the hotel, with several elements of unique design. Take in the stunning décor and modern artwork from your very own room. All rooms feature retro Roberts Radios, local Irish artwork and plush interiors, playing into the vibe of the 1950's era.
View this post on Instagram
The Carriage Restaurant
The Carriage Restaurant name plays into the concept of the train and railway theme as well as the art deco feel of the hotel. The Carriage is a stylish, modern and spacious restaurant located on our ground floor and is the perfect place for breakfast, lunch or dinner, whatever you fancy. Our food menu is broad, with something for everyone to quench their hunger and our drinks menu is extensive with hot and cold beverages to put those cravings at bay.
View this post on Instagram
Steam Café
The railway theme continues into our coffee shop names 'Steam' while our baristas wear industrial style aprons that play into that 1950's feel. Whether you wish to sit and sip or grab and go, Steam is a unique and trendy hidden café in Dublin City Centre, offering up freshly brewed coffee and healthy treats.
View this post on Instagram
Meeting Spaces
Our stunning meeting spaces are named after famous train journeys across the globe: The Orient (the famous orient express), The Rovos (Rovos Rain in South Africa) and The Odyssey (Deccan Odyssey in India). All of our spaces have unique character and design, varying in size ranging between 52 to 395 square metres.
View this post on Instagram