Style & Comfort
At The Alex
Style
Exuding a distinctive 1950s industrial look and feel, the Alex is one of Dublin's most uniquely designed hotels. The hotel takes its inspiration from the history of its neighbourhood which was a former busy working-class area with trams passing down Fenian Street, where the front entrance of the Alex is now located.
The influence of this industrial past and the proximity to the tram line can be seen in the design and style of the hotel. The hotel main entrance features a large outdoor canapé, reflecting 1950s glamour with an I-Beam design. The seating in the lobby and the Carriage Restaurant are fluted, again taken from the 1950s era. The design of the lobby area beside the elevators resembles the waiting area of a train station from the early 20th Century, featuring a train arrivals board with welcome messages in several global languages. The rail theme continues into the hotel's meeting spaces, all of which are named after famous train journeys across the globe: the Orient, the Odyssey and the Rovos.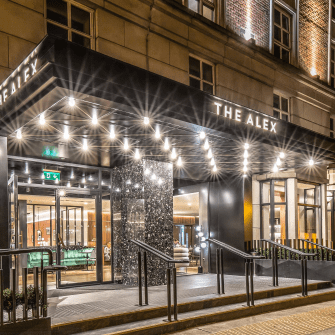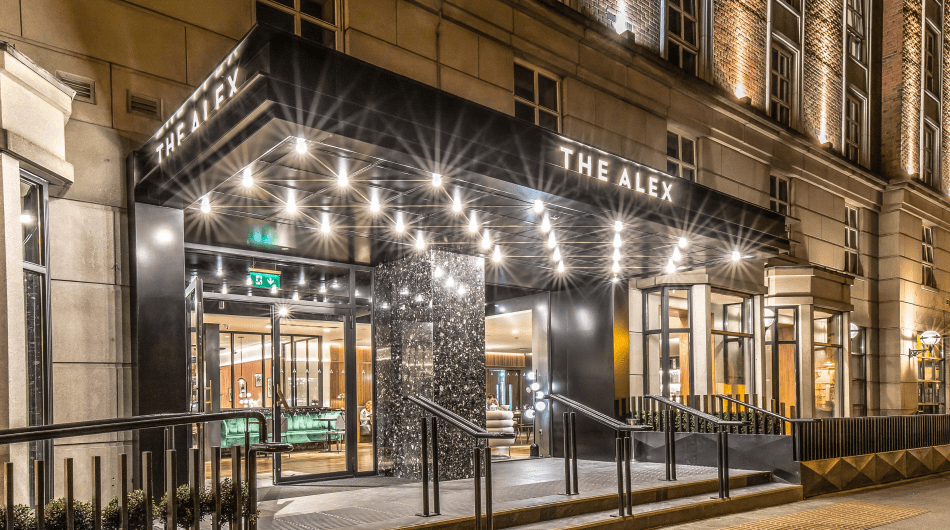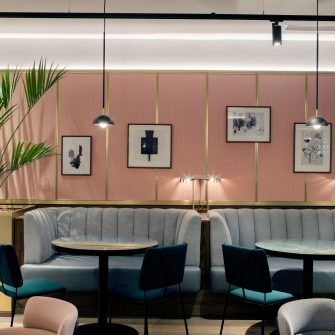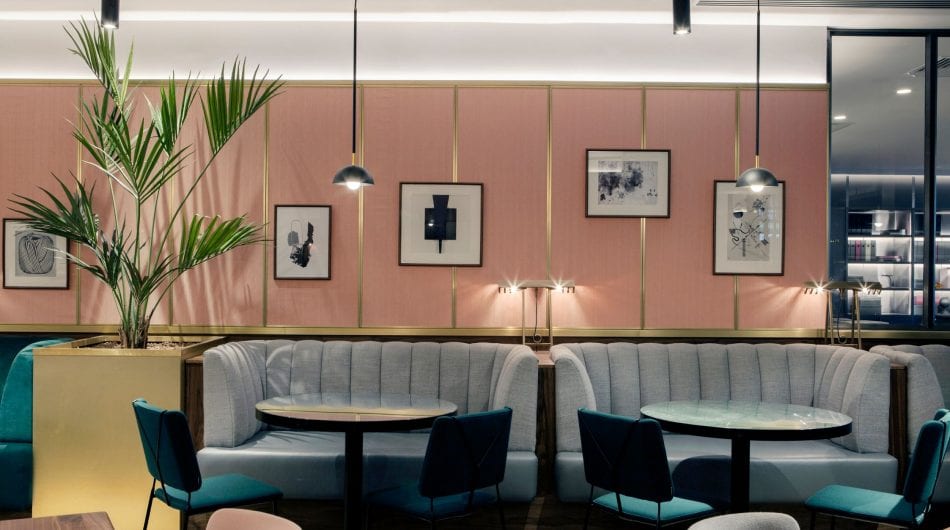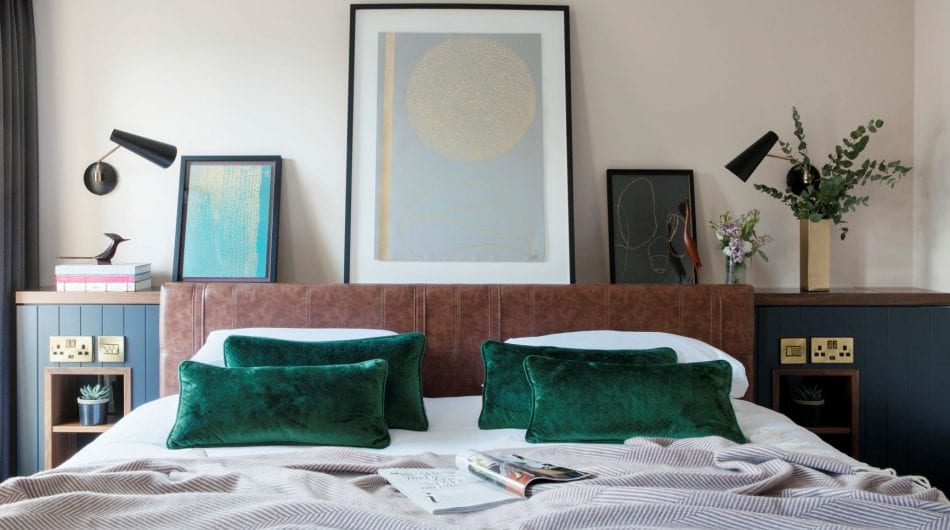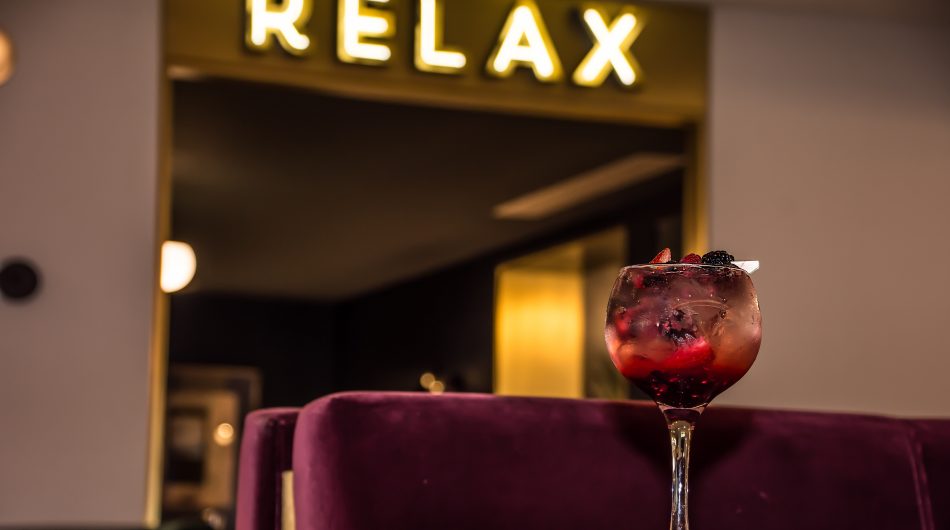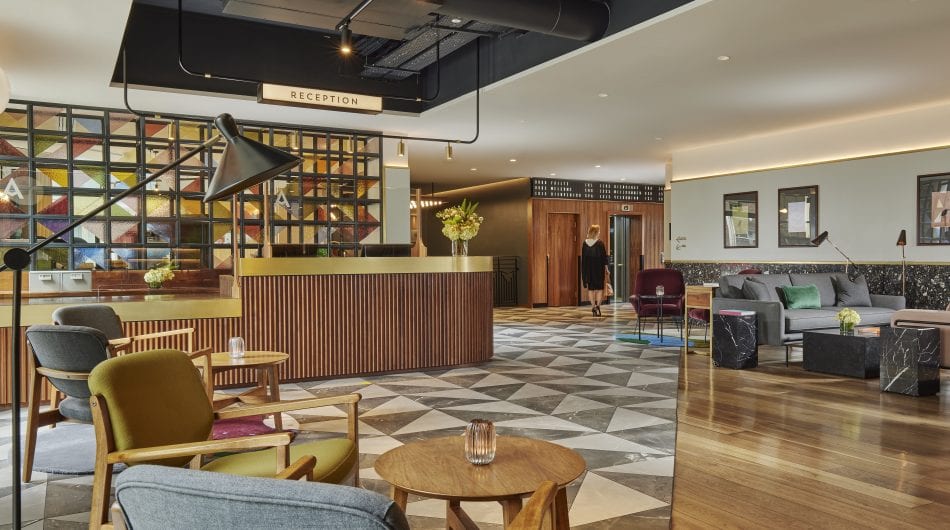 Comfort
Whether you plan on staying, dining or meeting with us, the Alex experience guarantees the ultimate comfort and luxury for the guest. Every space within the hotel has been designed with the guest in mind, ensuring the Alex offers the perfect setting for every guest to enjoy their experience at the hotel, no matter the occasion.
From luxurious stays and premium dining to stylish meetings and indulgent boozy brunch, the Alex offers luxurious comfort right in the heart of Dublin City Centre: the perfect spot for your next stay in the capital.
Rest, Relax & Roam at the Alex: where style, comfort and luxury meet.
The Carriage
The 1950s industrial influence continues into the hotel's restaurant, the Carriage, where a unique Art Deco look dominates. Fluted seating and a mix of polished brass and steel dominate the interior while custom-made Cavaret Fabrice curtains and bespoke florals give the space a luxurious feel. Elements of international design completing the unique look of the space: the bar is made from Italian granite, the lights are crafted in Canada and the pink silk panels are made in Paris.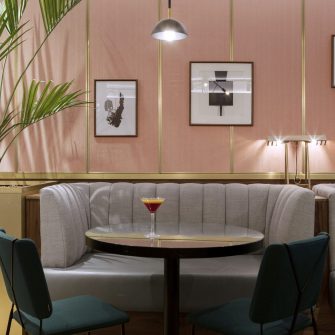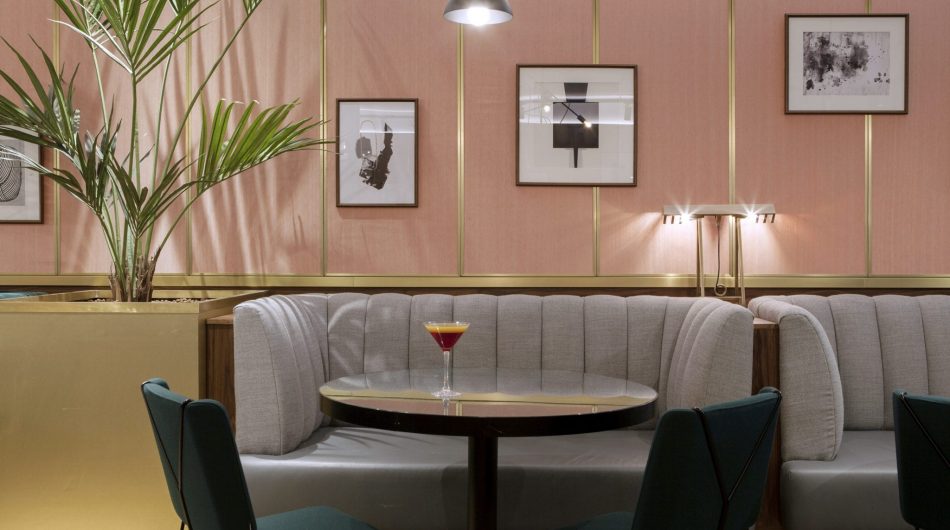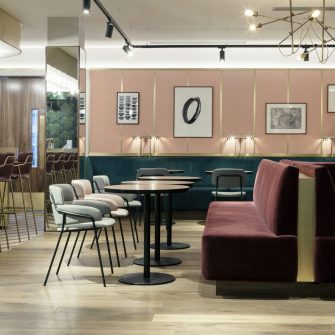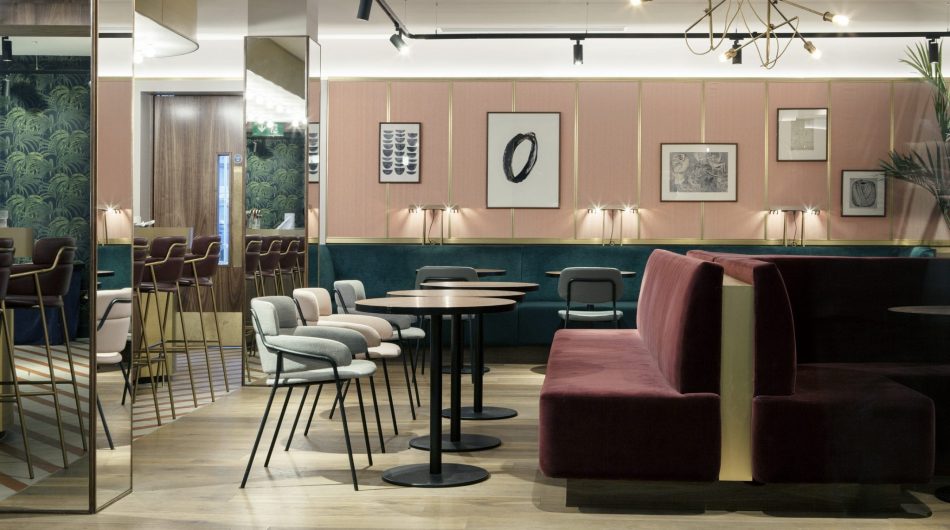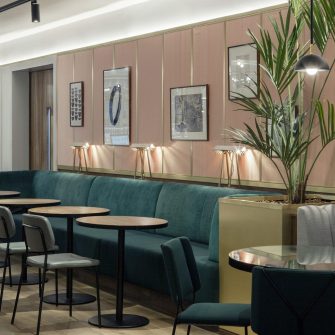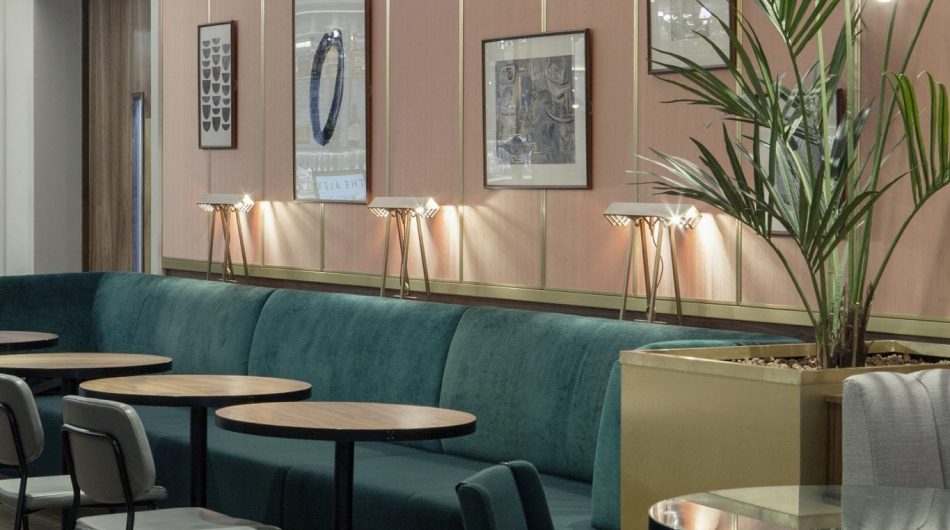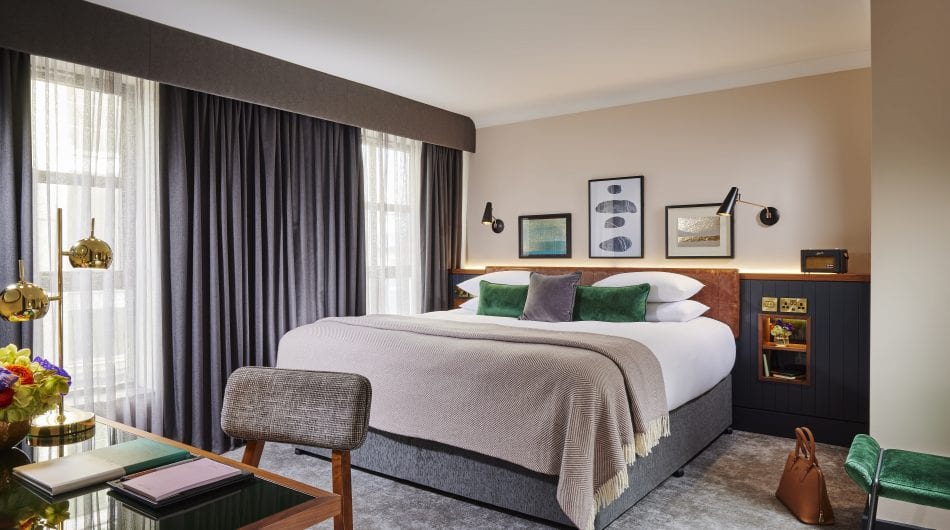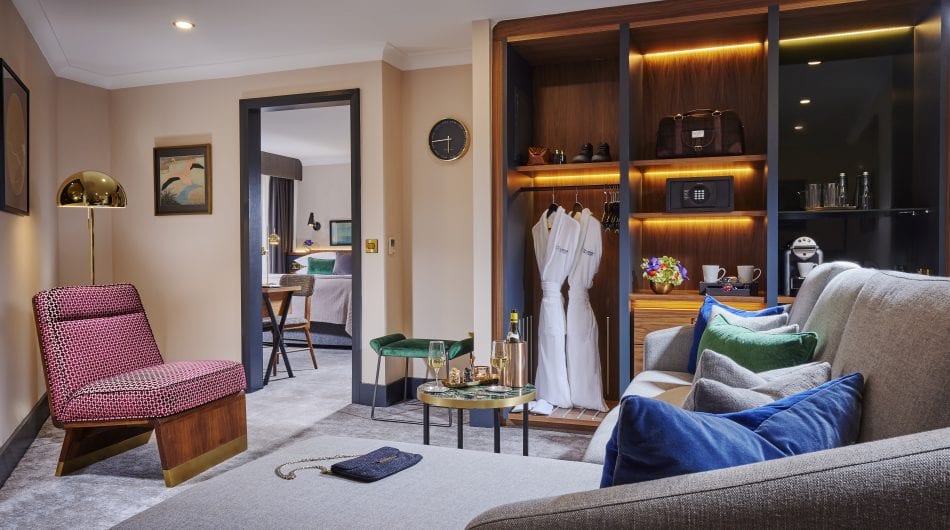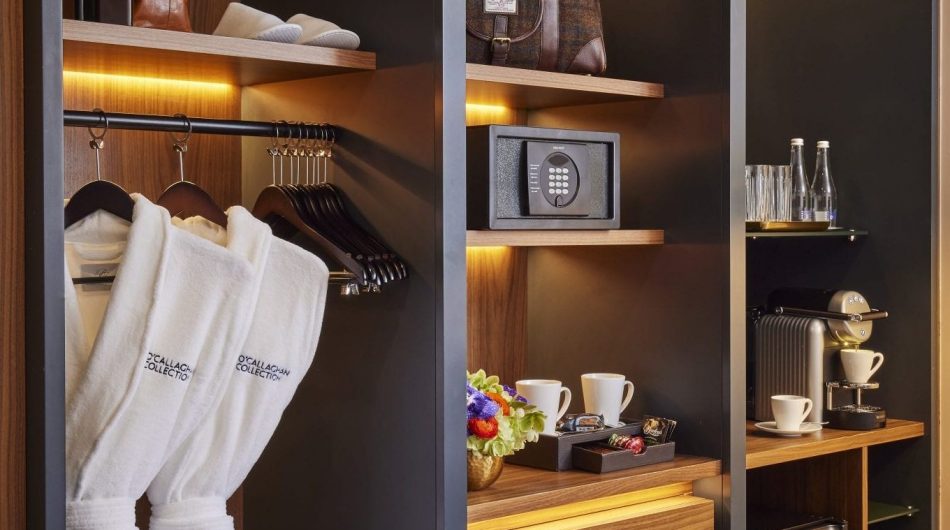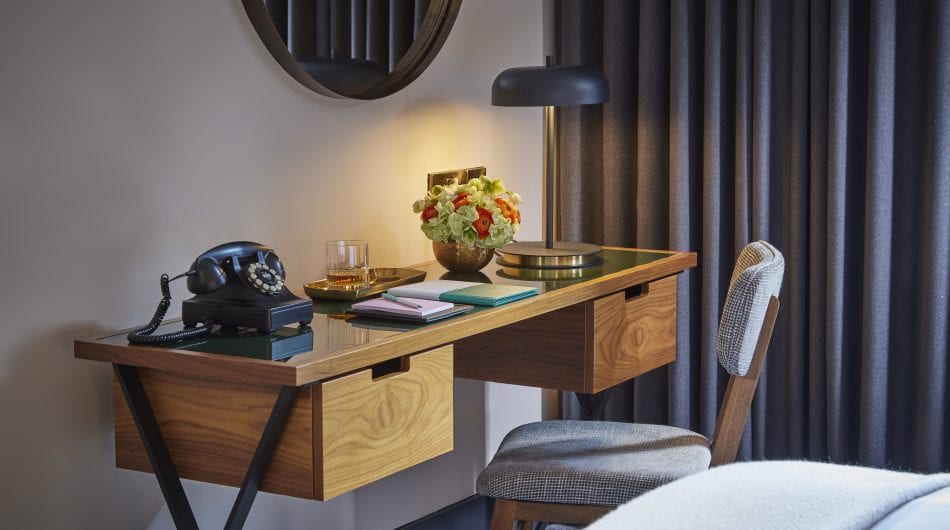 Guest Bedrooms & Suites
The design of the hotel bedrooms and suites exude the same industrial feel as the rest of the hotel, with several elements of unique design. Carpets in the bedrooms reflect the concrete feel of the industrial period while iconic Roberts radios and retro telephones play into the vibe of the 1950s era. The ensuite bathrooms have an elegant feel, thanks to green metro tiles, crittal-style screens and dark timber vanity furniture.