Christmas Parties at The Alex
Host an unforgettable Christmas party or lunch at The Alex, bringing your group together in style with excellent service and top of the range facilities in the heart of central Dublin. Let our experienced team help you arrange a truly spectacular event, whether it's an intimate dining event with exquisite food and wines, a glittering ceremony or a formal dinner conference.
Get in touch +353 1 607 3593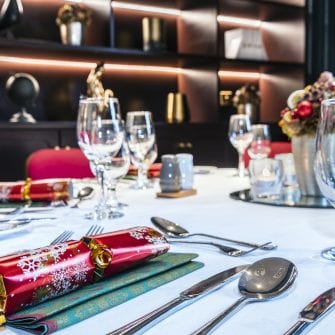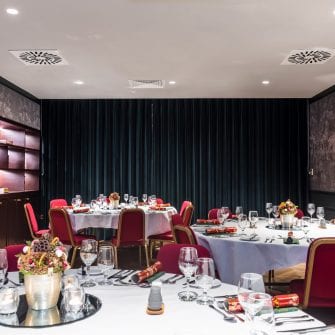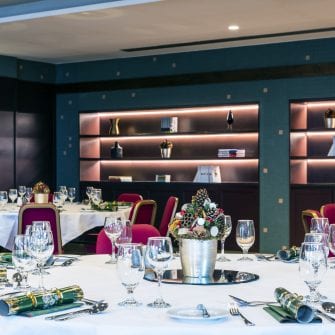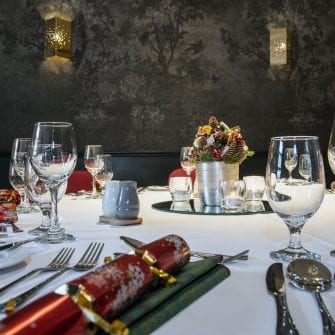 Supper Bowl Package
For an ideal casual setting, The Alex is introducing its new Super Bowl Package. Perfect for socialising around delicious finger food and festive drinks, all located in the beautiful interiors of The Alex.
Supper Bowl Package | €55 per person
Arrival festive drink
Supper bowl menu (4 mini savory + 2 mini sweet)
2 Drinks tokens
Party favors, décor and late bar extension
Subject to terms and conditions depending on the day of the week
Contact our team +353 1 607 3593 or with the enquiry form below
Testimonials from Christmas 2018
Extremely professional
I just wanted to extend my thanks for hosting our event. It was a great event and the staff looking after us were very co-operative & extremely professional.
Hazel, Financial company
Enjoyed by all
Thank you so much for hosting our Christmas Party. It was thoroughly enjoyed by all.
John, Accountancy firm
The staff is absolutely excellent
We had our Christmas party in the Alex hotel last December, on the night we found the staff absolutely excellent—nothing was a problem. The meal was very nice, if somewhat on the small side. The room itself is laid out well and the bars were ran with great efficiency. The hotel itself is very nice, clean and decorated to a...
Niamh, Insurance company