Visit County Wicklow from Dublin – Our Guide
18 July 2018 ·
2
min read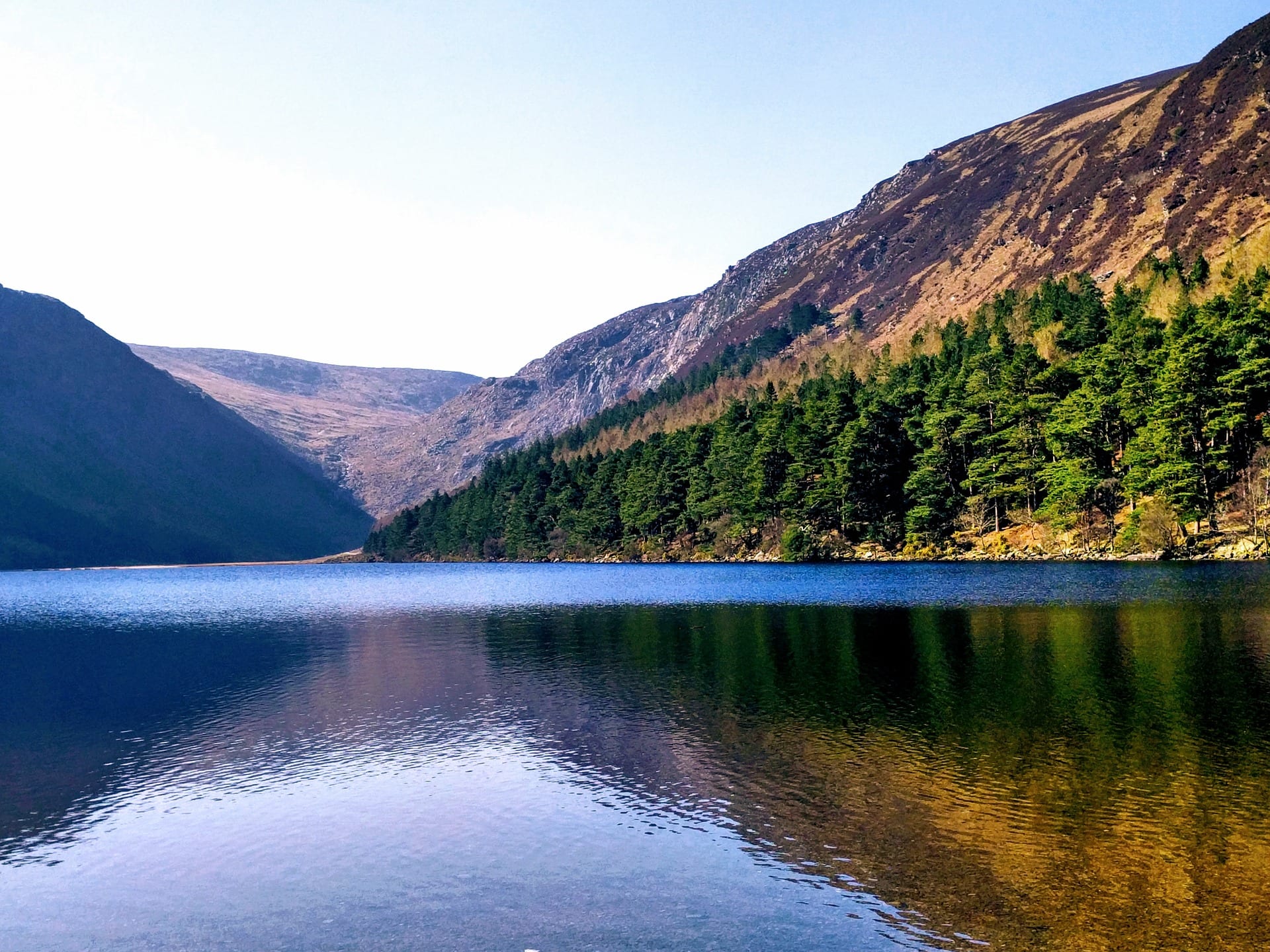 Want to sample Ireland famous landscapes without straying too far from Dublin? County Wicklow is only a stone's throw from Dublin city and is a popular destination for its scenery, beaches and attractions. The county is commonly known as the Garden of Ireland for its outstanding natural beauty. Getting out of the city to explore the beauty of Wicklow is highly recommended so we have put together a list of our favourite places to visit when in Wicklow and how to get there.
Wicklow Mountain Wonders: Glendalough and Lough Tay
Glendalough is famous for its remarkable scenery, rich history, archaeology and wildlife. Known as the valley of the two lakes, the destination is home to an ancient monastic site.  Stop off on the way in the nearby village of Laragh for a hearty feed and a pint in one of its traditional pubs.
Along with Glendalough, Lough Tay is one of the most photographed locations in Wicklow. The lake is commonly known as the Guinness Lake because it is situated on the Guinness Family's Estate. The spectacular scenery of the lake surrounded by the mountains makes it one of the most breath-taking views in Ireland.
Countryside Outing: Powerscourt Estate and Waterfall
Just 20 minutes south of Dublin, Powerscourt estate is home to some of the most beautiful gardens in Ireland. The house was destroyed by a fire in 1996 but has been refurbished since then and is now home to a range of craft and interior shops featuring Irish design as well as a terrace café.
Located 6 kilometres from the estate, Powerscourt waterfall is a waterfall on the river Dargle.  At 121 metres high, it is the tallest waterfall in Ireland. As well as being a popular spot for picnics, the area is a great place to observe many of Ireland's native flora and fauna.
A coastal delight in Bray
Bray is a seaside town only 40 minutes from Dublin city centre. It has been a popular destination for day trips from Dublin for decades. Take a walk along the mile-long promenade to embrace the sea air. For the more adventurous among us, hike to the top of Bray Head for spectacular views of the Dublin Mountains and Irish Sea. After all that exercise you'll need to stop into one of the many great bars and restaurants in the town. Bray can be reached by DART, train, bus or the N11 road.  Hop on the DART from Pearse Station, only a 2-minute walk from The Alex.
How to get there?
Don't have a car in Dublin? No problem. County Wicklow is well serviced by public transport routes. To fit the most into your trip, we recommend taking a bus tour. A number of companies offer daily tours of Wicklow at reasonable prices. Bus tours such as Wild Wicklow Tours, Gray line Tours and Hilltop Treks go from Dublin city centre to some of the major attractions County Wicklow has to offer.
If you are staying in The Alex Hotel Dublin, our reception staff are happy to help you plan your day trip, don't hesitate to ask about the best routes and tours depending on your tastes.