Summer City Break at the Alex
14 July 2021 ·
4
min read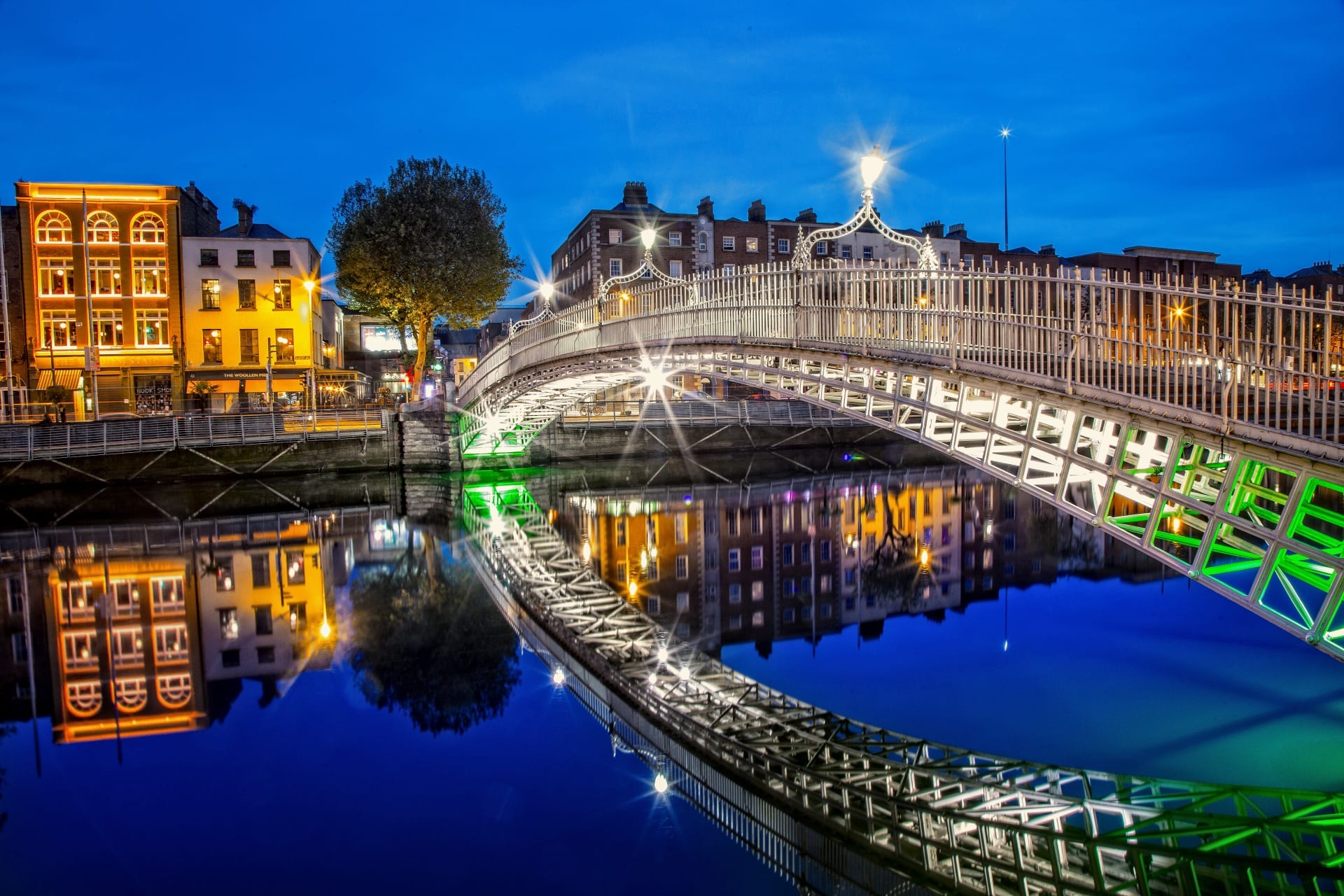 The summer season is well and truly underway. In the past, our friendly reception team would be welcoming our international guests at the Alex by now and we would be packing our bags to jet off into the sun but unfortunately, summer is looking a little different this year. A summer city break here in Ireland is the way forward for this year so we have to make the most it, the only thing we can't guarantee is the sunny weather but we can guarantee an enjoyable break away! Dublin in the summer months is absolutely gorgeous and without our international tourists this year, it will be more quiet than previous years – the perfect opportunity to visit to really appreciate our stunning capital!
No trip to Dublin would be complete without a visit to the typical tourist spots – the Guinness Storehouse, Trinity College, Dublin Zoo, Dublin Castle, Kilmainham Gaol and many more. Tourist attractions in Dublin are first-class and recognised worldwide, especially the Guinness Storehouse as well as Trinity College. We are also home to the well-known food chains and restaurants such as TGI Fridays, Captain Americas etc., as well as our own world-class restaurants such as Chapter One, Taste of Rustic and Sole Seafood and Grill. TripAdvisor is an excellent tourism platform with plenty of must-see recommendations and places to eat suggestions so check them out when planning your breakaway to Dublin too! There are some hidden gems and fun things to do in Dublin that you may not know of though, so let us give you the inside scoop to more things to do in Dublin.
You might not be able to go on a Royal Caribbean Cruise this summer but Dublin Bay Cruises is the next best thing. Dublin Bay Cruises is a unique ferry service that sails around Dublin and has different destinations e.g. Howth, Dalkey Island and Dun Laoghaire to hop on and off at. It's a more fun and adventurous way of getting around Dublin than sitting on the bus or looking out the car window. Sailing along you will be able to see Dublin in all of its glory and get some instagrammable feed shots. If you want to make it a date night, a cheese and wine evening cruise is now available, so romantic!
View this post on Instagram
Dublin is absolutely packed with different markets and are great fun days out for the family. We recommend stopping by and checking out the following markets;
Something so simplistic and relaxing to do if you want to get away from the hustle and bustle of the city, is to have a picnic. We are fortunate in Dublin that there are so many gorgeous parks and beaches to have a picnic on if the weather allows of course! Merrion Square Park and St. Stephens Green are two parks that are close to us but there are plenty more around the city to enjoy a blissful picnic with the family. We have a special offer available at the Alex – "Picnic in the Park" which includes; an overnight stay, a picnic basket filled with Irish goodies and breakfast the following morning. How great does that sound?
View this post on Instagram
Ever wanted to trek with an alpaca? Sounds bazar but it's a real thing, so unique & so quirky. K2Alpacas is located in County Wicklow, where you can lead an alpaca on a trek – such a cool experience! Although not located in Dublin, we definitely think it's worth the short drive down.
View this post on Instagram
Make the most of the drive down and go see the Disney Enchanted movie set in Wicklow too. The movie set is open to the public until July 18th but if you don't make it down on time, we are sure you can still get a sneak peak of the set during filming.
View this post on Instagram
Exploring a new city can work up an appetite. Unsure if you want some breakfast before setting off or a quick pitstop for lunch during the day? How does brunch sound? Our hidden gem, the Secret Garden, located in the Alex hotel has a delicious brunch menu on offer every weekend and even on Bank Holiday Mondays! Grab a bite to eat and nice tea or coffee to set you up for the day while admiring the gorgeous floral-inspired design in the outdoor terrace.
View this post on Instagram
If you're planning on paying Dublin a visit this summer for your city break, why not stay at the Alex? Check out our great seasonal offers and packages available at the moment on our website and don't hesitate to book your summer city break! If you need some more info on things to do in Dublin, check out the Experience Dublin page on our website.
View this post on Instagram