New menu at The Carriage, The Alex Hotel
23 July 2021 ·
3
min read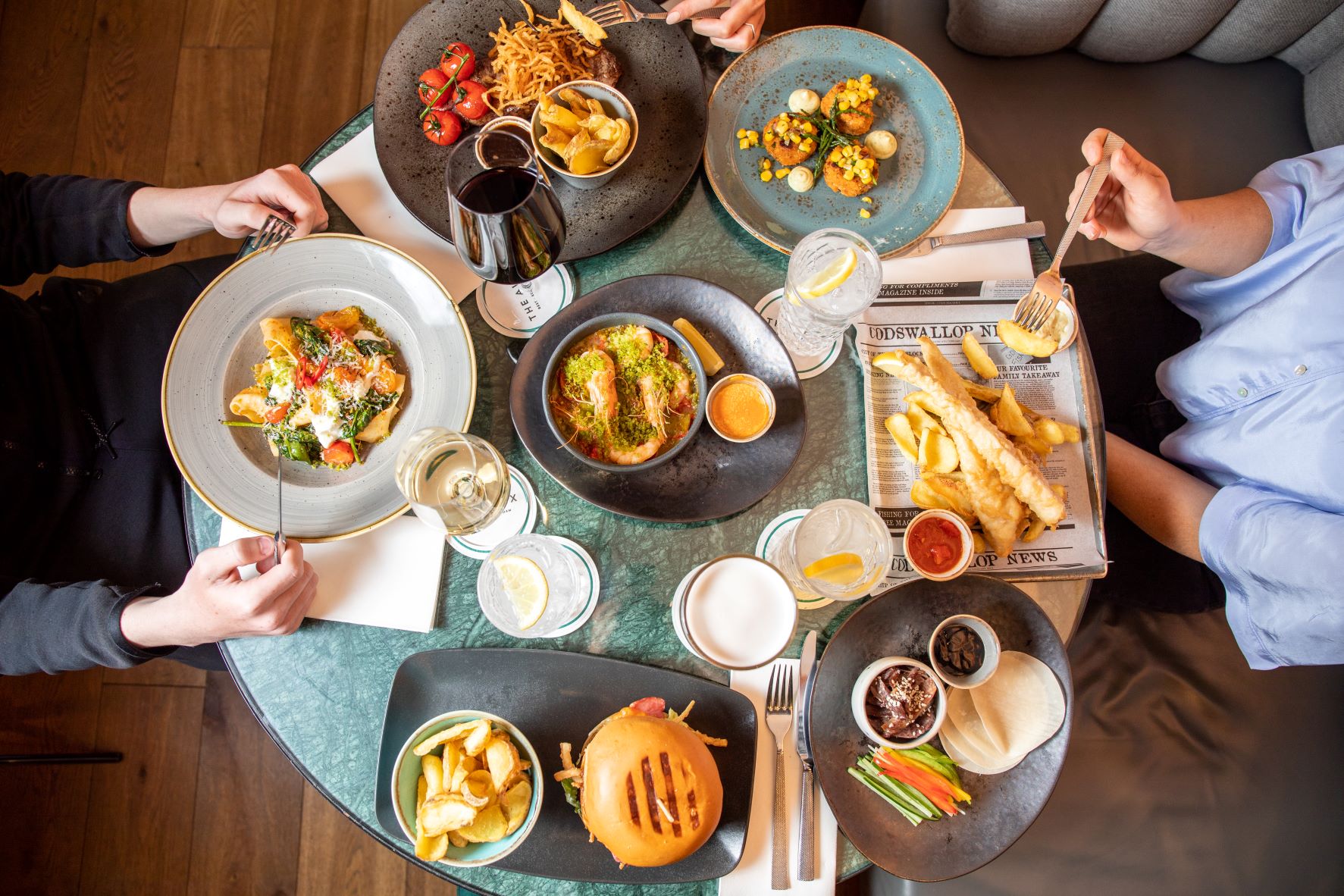 The Carriage Restaurant, which is located just around the corner from Merrion Square has something on the menu for everyone. Our Restaurant Manager, Fiona Ryan, and Head Chef, Michael Liu have carefully considered every need of guests, foodies and members of the public for any time of day and have created an all-day inclusive menu based off those needs.
A new, delicious, all-day menu has launched at The Carriage, the restaurant of The Alex Hotel.
Our new and improved menu has a broad selection; from starters to mains, sides to desserts, from salads and sambos to burgers and steaks, there is a wide range of delicacies to choose from to put your hunger and cravings at bay. Our all-day menu is available from 12pm –10pm, Monday through to Sunday and we hope to welcome you to the Carriage soon.
For salad lovers, there is an extensive salad selection on our menu, leaving the choice up-to you. From a classic Caesar Salad, to a Spicy Duck Confit, to a vegetarian option the Buddha Bowl and a vegan option, the Falafel Bowl – we have a salad option for all eating preferences and we can guarantee a fresh, wholesome & delicious salad for your lunch time hungers.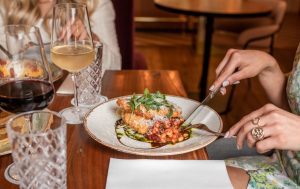 If it's a sandwich one fancies there is the sandwich section, with a tasty variety to choose from made up of fresh loafs, sourdough bread, malted brown bloomer along with gluten free options available and a wide variety of fillings to fulfil every taste bud. Acquiring fresh, Irish produce and ingredients is something that's really important to the Alex Restaurant team, and this freshness is evident throughout the revamped menu.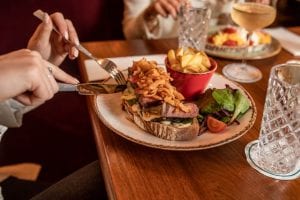 There is also an inclusive main dish section if you're looking for a little bit more to fill you up for the evening. No explanation required, we offer the classics like Fish and Chips, hearty Beef Burgers, juicy Striploin Steak, Chicken Milanese, along with more, we have ensured there is something on the menu for everyone at any time.
Options and alternatives for those with intolerances
One of the inspirations for this menu came from the knowledge that there are many intolerances and allergies suffered by many every day. We understand the necessity of having an inclusive suitable menu for those with intolerances and we are delighted to be able to provide options and alternatives for those with intolerances throughout our menu and dishes.
As well as our delicious food menu, we have a mouth-watering dessert menu to polish everything off – after all, a meal is never really fully finished until you tuck into a chocolatey or sweet dessert.
If the night is still young, why not grab a fruity cocktail to top off the perfect meal? You can check out our extensive drinks menu here which includes cocktails, wines and beers.
Book yourself a table at the Carriage Restaurant and see for yourself what the hype is about – we would be thrilled to have you dine with us! Or if you're feeling adventurous and want to experience the Carriage as well as an overnight stay at the Alex, have a browse through our special offers section on our website.