Churches & Cathedrals in Dublin
24 April 2018 ·
2
min read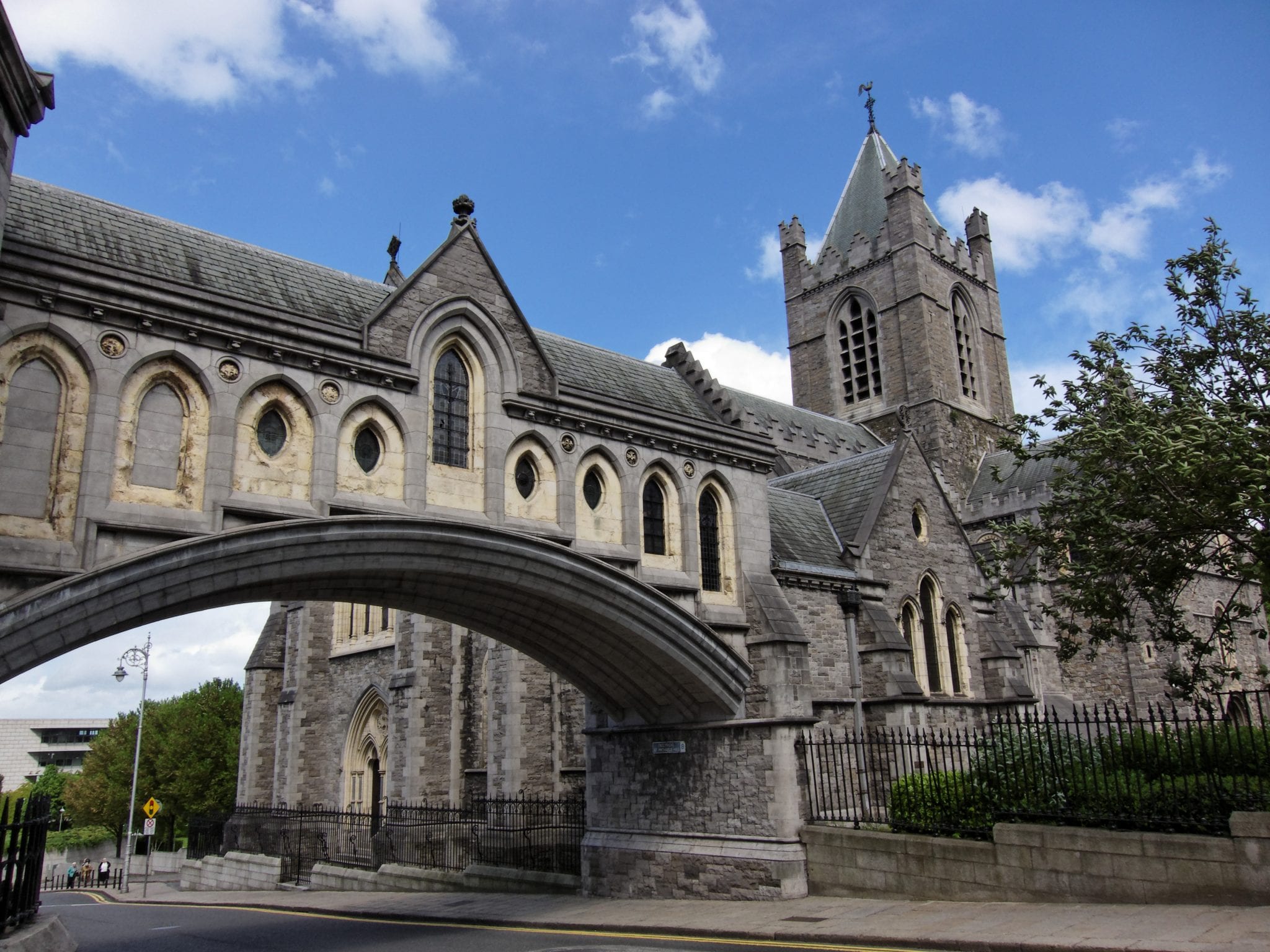 Dublin is a city with a rich history, with many beautiful churches and cathedrals to be found. At The Alex Hotel Dublin we looked into all these historic buildings, to help you choose which one to visit.
Christ Church Cathedral
Dublin's oldest building, Christ Church Cathedral (formally, The Cathedral of the Holy Trinity), is a popular tourist attraction in the city. Step into the spiritual heart of Dublin and discover the cathedral's rich history. The church has many things to offer: explore the crypt, experience even song, follow in the footsteps of pilgrim, and visit "the Cat & the Rat".
Address: Christchurch Pl, Wood Quay, Dublin 8
St. Patrick's Cathedral
The St. Patrick's Cathedral (founded in 1911) is the national cathedral of the church of Ireland. It's also the largest and tallest church of the country. The cathedral was built in honour of Ireland's patron saint between 1220 and 1260 and is nowadays a wonderful place to go back in history. Just like Christ Church Cathedral, the cathedral  has suffered a dramatic history of storm and fire damage and has been altered several times.
Address: St Patrick's Close, Wood Quay, Dublin 8
St. Mary's Pro-Cathedral
St. Mary's serves as the pro-cathedral of the Roman Catholic Archdiocese of Dublin. It is built between 1815 and 1825 on the site of a 12th-century Cistercian Abbey of St. Mary. The cathedral has a close association with significant moments in the political and religious history of Ireland. If you're interested, visit the mass, people are always very enthusiastic about this.
Address: 83 Marlborough Street, North City, Dublin 1
St. Werburgh's Church
St. Werburgh's is not as well-known as the other churches and cathedrals in Dublin, but definitely worth a visit. The church is built in 1178, shortly after the arrival of the Anglo-Normans in the town, and named after St. Werburgh, abbess of Ely and patron saint of Chester. In 1311, the church burnt to the ground and rebuilt.
Address: Werburgh St, Dublin 8
Whitefriar Street Church
Not far from St. Patrick's Church, Whitefriar Street Church is located. The church was founded in 1279, dispossessed during the Reformation and re-established in 1825. Since 1974, it has been under the care of the Order of Carmelites. The church has relics from St. Valentine, which attracts many people to the church.
Address: 56 Aungier St, Dublin 2
At The Alex Boutique Hotel Dublin we think all these beautiful churches and cathedrals are worth a visit during your stay in Dublin. If you're planning a visit to Dublin, this blog might also be interesting. We wrote about how to spend two perfect days in the city. Enjoy!