Hidden Gems in Dublin City
23 July 2021 ·
3
min read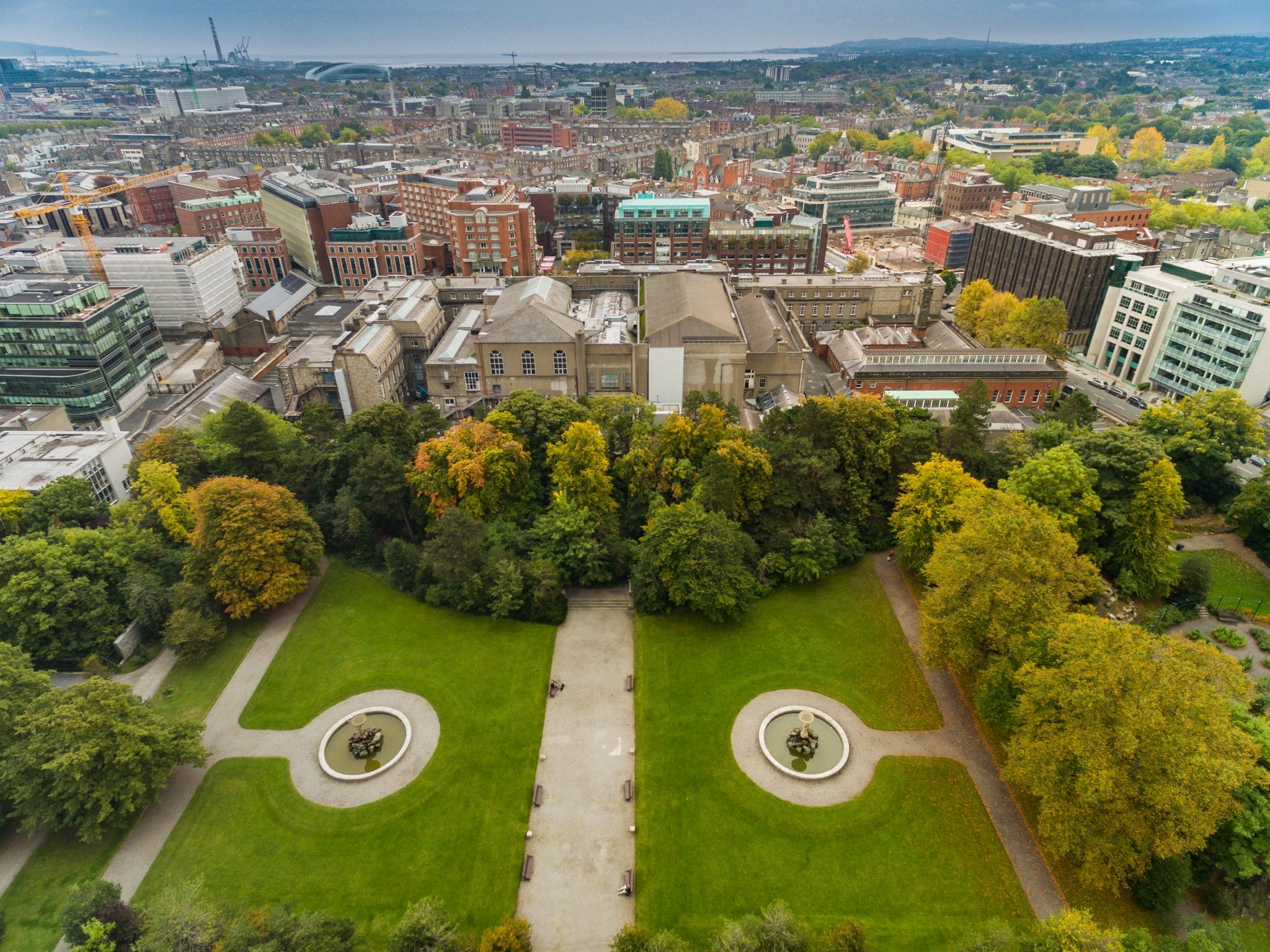 Dublin is home to many well-known tourist attractions that everybody knows and loves but it may be time to discover something a little different. Do you want to move away from the typical popular tourist attractions and explore some secret places hiding around Dublin City? Of course, you do. Dublin has some hidden treasures that are worth visiting on your trip and luckily, we know all about these hidden treasures so you don't have to be afraid that you'll   miss out on them. Keep reading to find out where all of these secret gems have been hiding.
Shrine of St. Valentine
St. Valentine, the Patron Saint of Love, was executed in Rome on the February 14th year 269. However, his remains are buried on the grounds of the Whitefriar Church in Dublin 2, a short-walk from our front door. To celebrate St. Valentine's Day each year, the remains are moved to the main alter for a special mass and with it being one of the busiest days of the year, Whitefriar Church is filled with people to celebrate this day. Sometimes couples who are recently engaged visit the church to wish for a good relationship and a happy marriage – a lovely sentiment to begin their engagement!
Dame Lane Letterbox
In 2008, Sarah Braken wrote her university thesis on street art, which was when this interactive art project came to light. Dame Street is the home to this fun-sized quirky letterbox which Sarah aimed to interact with Dubliners and visitors and provide them with a more casual channel of anonymous expression and confession. Some of the best confessions have been gathered and showcased during several exhibitions too. Go ahead and spill your deepest darkest secrets through the letterbox.
Iveagh Gardens
A short walk from St. Stephen's Green Park and our front door, you will find the beautiful Iveagh Gardens – this spot is truly a hidden gem and one of the finest parks in Dublin City. The park was designed by Ninian Niven in 1865, but the park has a history dating back over three hundred years and the local authorities have conserved and restored the gardens natural beauty and features since 1995 to date. The Iveagh Gardens is the ideal spot for a delicious picnic on a sunny date, a nice stroll around where you can admire and be surrounded by the park's rustic grottos, woodlands, rockeries, a rosarium, an American Garden and much more.
The Huguenot Cemetery
The Huguenot Cemetery is located next to the Shelbourne Hotel and dates back from 1693. The Huguenots were French Protestants expelled from France in the seventeenth century and encouraged to locate in Ireland due to an Act passed by the Irish Parliament. The cemetery a place that you would easily walk by without noticing it or paying attention to it, but you should make sure to make a stop the next time.
Georgian Doors
Dublin's Georgian architecture is absolutely stunning, unique and can be a great asset when drawing tourists in – the Georgian buildings in the city make gorgeous (insta-worthy) photos!
In the Georgian period, between the 18th and 19th century, there were very strict rules for housing architecture. All of the houses looked the same (high buildings, large streets and a unified style), so Dubliners began painting their own front doors to distinguish themselves and express their individuality. Have a look at @thedoorsofdublin page on Instagram to see the variety of colours on the doors – some inspiration for your own front door at home perhaps?
Street Art
Dublin is filled with colourful, vibrant and funky street art and it really adds character to the city. Love Lane and Temple Bar are two spots that showcase street art on another level – take a stroll down Love Lane and take some iconic photos or head to Temple Bar for a quiet pint and admire the gorgeous street art surrounding the area, the choice is yours. There is also a place that's worth popping by if you are into Street Art: the Tivoli car park. Artists just grab a free place on the wall and begin doing what they do best, create masterpieces & works of art.
If you want to say updated about all the things to do in Dublin, make sure to follow us on Instagram @thealexdublin and keep an eye on our website for updated blogs too!