5 Sushi places in Dublin that are worth a try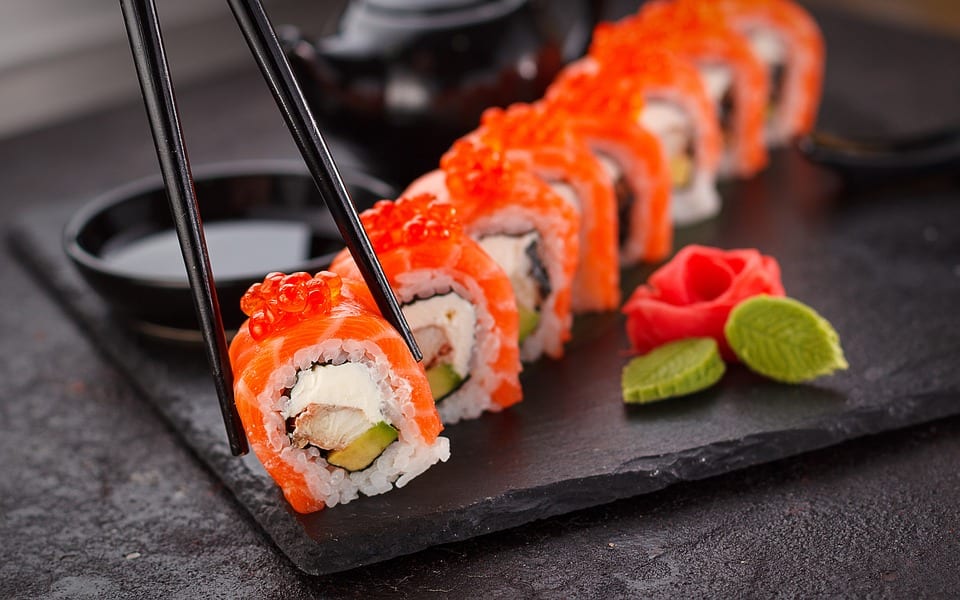 Dublin has many great food spots to offer, with lots of sushi restaurants included. The amount of choice might be overwhelming, which is why at The Alex Hotel Dublin we made a selection of the sushi restaurants that we think are definitely worth a try.
Musashi Noodles & Sushi Bar
With five restaurants spread over Dublin, Musashi is a hotspot that can't be missed out on by sushi lovers. At Musashi, the sushi is all about freshness, rich flavours and quality. You don't have to be scared for a big bill here, because the prices are very decent for what you're being served. Except for the restaurants, catering services are available for parties, meetings and events.
J2 Sushi Jervis
Located in the food loft at Jervis shopping centre, J2 is the perfect spot to grab some lunch at your break between all that shopping. All the fish and meat that sushi restaurant J2 uses for its dishes are locally sourced from Ireland. The food is very reasonably priced for what you get.
Yamamori Sushi
Yamamori has several Japanese restaurants in Dublin, but Yamamori Sushi (very surprising) focuses on sushi the most. The restaurant is overlooking the river Liffey and Ha'penny Bridge, which makes it the perfect spot to see Dubliners and tourists walking by. Yamamori Sushi also offers a wide range of cocktails on their menu, with some Asian-inspired mixers included.
Zakura Japenese Restaurants
Zakura is located on two hidden locations in the city centre, but once you found it you'll be sure to enjoy it. On TripAdvisor people talk about Zakura as a "hidden gem". Try their Bento Box, which is very reasonably priced and great for lunch.
Zucconi Sushi Bar
Zucconi is an all-you-can-eat sushi bar, run by a Brazilian who is graduated in Gastronomy and specialized in Japanese Cuisine in Brazil. In Dublin the opportunity to have his own business. Zucconi is very loved by many people since it's the only sushi place in Dublin with all-you-can-eat and the sushi is of great quality.
It's sure that there are more than enough amazing sushi places around Dublin. If you need some more inspiration about food in Dublin, make sure to follow Instagram accounts like @dublinfoodguide.